Manila Bulletin, Aug. 15, 1999

Scuttlebutt
by Shirley Matias-Pizarro

So, plans to stage the concert of the decade, "The Divas" featuring the
country's legitimate divas in the persons of Kuh Ledesma (who, incidentally
is the newest 'diva' to join the Viva Records stable of talents), Zsa Zsa
Padilla, Regine Velasquez, Pops Fernandez and Jaya won't be pushing through
after all. A reliable source told us that even before anybody could really
buckle down to work and organize the said concert, there were already
squabbles in the issues of billing.

But then again, this kind of problem is already expected because there is
absolutely nothing simple about gathering 5 singing superstars in one dream
concert.

The mole said that while all of them (talents and their managers) were
amenable to Kuh Ledesma getting the highest billing (for reasons of
seniority), Pops' camp was said to be rooting for the 2nd rank or the "and"
part. The mole said this was where the conflict began since Zsa Zsa's camp
had already suggested that seniority be followed in the billing scheme,
which means, Zsa Zsa had to take the 2nd lead.

In Regine's camp, the mole continued, the feeling was for her to rightfully
occupy the "and" position. But then again, if the seniority ruling should
be followed, the mole said that Regine was willing to rank 3rd.

And while all of them were reeling within the midst of the billing issue,
the mole said that Jaya was not at all making any demands nor fussing about
her billing. The real diva, Jaya, was quoted as saying, "kahit saan ako
ilagay. Just to be part of this concert is more than enough honor for me."

It's only from Jaya where one can find an uncommon and rare humility from
someone who's achievements are unquestionable.
________________________________
Thoughts from a former music manager
I like this reporter. Unfortunately she and 'her mole' is probably full of it by trying to make
it look like our stars have serious ego problems. They do not. But it's no secret that Pops & Zsa-Zsa
like to make their position as high as possible since their singing careers can easily be 'touch & go.'
Regine was willing to go 3rd though being the real 'International' Artist. In fact, her old manager wouldn't
have considered putting her in such a concert because she don't need any of them to pack a stadium.
Her willingness is proof of her obvious humblest of characters. Geez, she's cool.

And if Jaya was the country's president she probably would still let the vice-president do all the talking
and take all the credit from her. She needs to give her position the respect it deserves. Instead of saying
something 'sensitive' like that that made all her fellow divas look bad. She knew she was the new baby
among the group and naturally should be listed last. Sure she's better than most of them
but that's not the issue. There is a rank file. Her statements made me determine to meet her and find
out for myself if she's a scattered brain or what. A heck of a talented one I'll definitely add.


Besides, that's something the managers should work on-not the artists directly!
" There is always someone better and greater than you. " (right Sonny?)

So shine in your time and show your best, but!
when it's time to step down you have to give way
for those passing you on their way up.

You have to give proper respect to those who came before you...
If you want to get the same kind of respect in return-
Jaya. Get rid of those glasses. Please... my cousin can sell you some contact lens.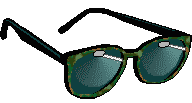 "Better yet try on my shades."

____________________

Back to Main
Archives Area

back to Regine's
TABLE OF CONTENTS

_______________________

-Regine's Articles Section-