" Ah Welcome! Japanese Regine Fan! "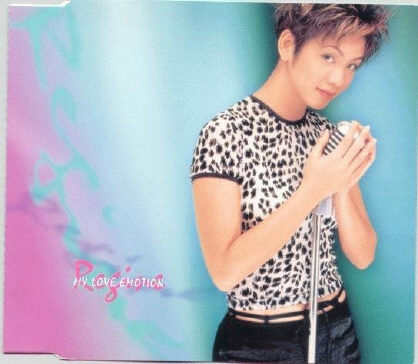 Japanese sleeve to " My LoVE EmOtioNS "
____________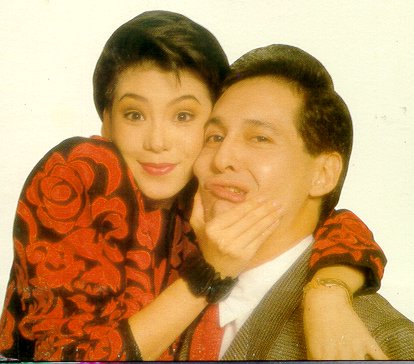 Okay Regine. I know you are tired from the show.
I know you just want to go back to the hotel and rest.
And I know he was insisting you come down to his seat
so he can have a picture with you, but...
I don't think you should be doing that to your male fans anymore.
Their face might stay that way for weeks. (hehe)
This picture is actually from the inside of her album sleeve-"1990"
Hate to see anyone's wedding announcement picture
in a newspaper look like that. (LoL)
________________________
Now that's better ! See I told you. Anyone looks good with Regine. Sorry Aga.
Okay dude- you can get up now. Its my turn. dude? You deaf?
REGINE! did you break another models neck again? oh boy...
Where's Buffy the Vampire Slayer when you need her?
Good thing he was insured too like the last one.
Ok.
Anyone else want their neck broken by Regine for charity?

Would anyone be surprised if alot of dudes volunteered? hehe...

Here's a volunteer now...


What the heck...
Take me too Regine
Might as well die
with a smile on my face.

(Pls. Be careful with my neck?)
"Take time to laugh. It's good for the well being of the body."