" What lies behind us
and what lies before us
are tiny matters
compared to what lies within us."

"A dreamer lives forever."

I like her smile and love her laugh :)
-P H O T O P A G E S-
-INDEX-
page 2 -Shots with Janno & Verni/ Regine's Mandarin Hotel show.
page 3 -Doorway to Janno's new album cover.
page 4 -Do-Re-Mi movie cast.
page 4 pt. 2 -Some Regine R2K pictures.
page 5 -Cute pictures of Regine
page 5 pt. 2 -Special made Regine PC wallpaper.
page 6 -Fan Corner ( fans pictures) door way to Yasmin's pages.
page 7 -Album cover/ Regine shows a fan she means business!
page 8 -Regine & Mommy Velasquez /'Reason Enough' songbook page
page 9 -Sexy pictures of Regine. Suz. Hide the cat!
page 10 -Regine's 'DRAWN' project. Pictures during that period.
page 11 -Great poses at DutyFree Philippines!
page 12 -Posing at Duty Free Philippines / Coke poster
page 13 -Regine picture taken by PHILMUSIC
page 14 -Regine at a radio-studio interview
page 15 -Regines' wedding dress /Regine in concert/ webster my naughty cat.
page 16 -On stage with "The Company"
page 17 -Regine the songbird showing off her feathers!
page 18 -Regine returns from another successful US tour
page 19 -A colorful pic of Regine wearing her favorite forehead jewelry/ Latest Mag cover!
page 20 -Regine daydreams while watching the rain fall.
REGINE IN CONCERT PICTURES !
1 2 3 4 5 6 7 8 9 10 11 12 13 14 15 16 17 18 19 20 21 22 23 24 25
Regine In Black & White
_______________________________________________________-
Back to Main
TABLE OF CONTENTS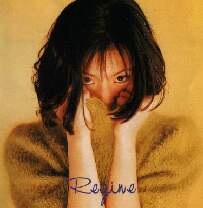 "It's OK to view your guestbook Regine
No need to cover your eyes"
_____________
It is possible to be different and still be alright'-The Furrow

-I LOVE MY PEOPLE-
_________________Regine's Table Of Contents_______________