"Regine and Mommy Velasquez"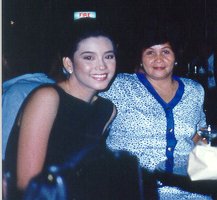 Ladies night at Faces disco
back in 1990.

Just kidding. Regine sang on stage with Janno
and little known then- 'Side A band'.
Her manager took this picture for us.

The disco even played Regine's 'Wired For Love'.
Her only recorded dance song at the time.
________________
MOVIE & MUSIC POSTER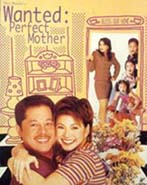 Regine's movie soundtrack covers are probably her best album covers.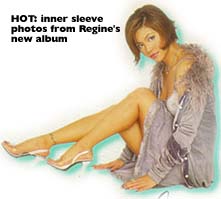 Go to page 10 for more 'Drawn' pics
_______________
1 - 2 - 3 - 4 - 5 - 6 - 7 - 8 - 9 - 10
11 - 12 - 13 - 14 - 15 - 16 - 17 - 18 - 19 - 20

Regine's Picture Page

"Whatever the struggle. Continue the climb it may be only one step to the summit." -Diane Westlake
"Dreams, even the broken ones were still worth dreaming about in the first place." -M&M