Page one and it's 2-part content was deleted.
-G R O O V Y K I N D O F L O V E-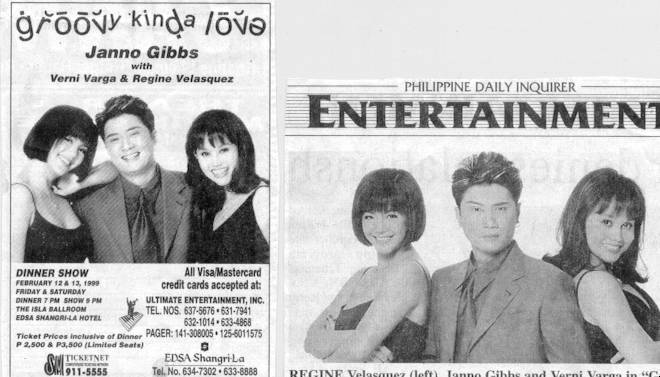 This would have been a great show. I like Verni! Check out Janno's facial expression. hehe...
I was told this was mainly Janno's show
and he was the one who directed it.-m&m 6/25

We should have known...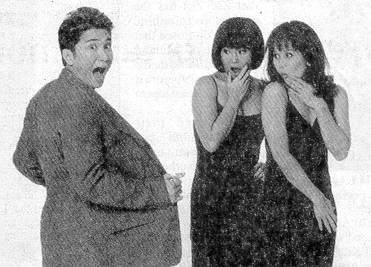 Janno mooning isn't impressing the girls
but I think they are more shocked with the marks on his neck. (LoL)

-Mandarin Hotel Shows-
Regine Mandarin Hotel shows were the ideal settings to enjoy
her music & voice in the best possible way. Usually just her
and the piano. Total focus and not too many distractions. Not
as many people as F.A.T. and she usually dresses her best.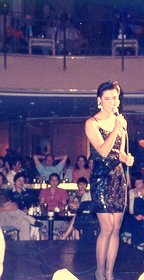 These were taken at her 1st Mandarin Hotel gigs. Check out that foreigner
really getting relaxed in the background.
A sure sign of approval if I ever saw one.
Several of the band managers watched about 3 shows of the series.
1 - 2 - 3 - 4 - 5 - 6 - 7 - 8 - 9 - 10
11 - 12 - 13 - 14 - 15 - 16 - 17 - 18 - 19 - 20

"Enthusiasm is one of the greatest gifts you can give yourself."

web by: MusicMan
T H A N K Y O U F O R V I S I T I N G
P L E A S E C O M E A G A I N